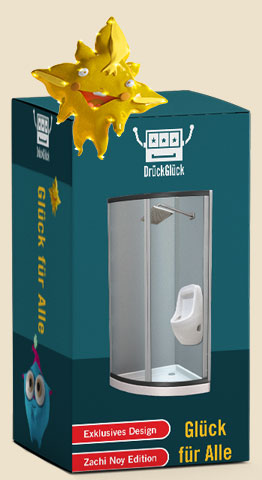 The DrueckGlueck Toliet-in-a-Shower - An exclusive gift for Zachi Noy
October 5th 2017 – The Lemon Popsicles Star Zachi Noy made his comeback to German TV with his appearance in the Celebrity Big Brother show.
In his movies, Zachi Noy played Johnny, a loveable chubby character who was followed by bad luck. He always found himself in uncomfortable and unlucky situations. It seems like his bad luck follows him around and all the way to his current TV appearance.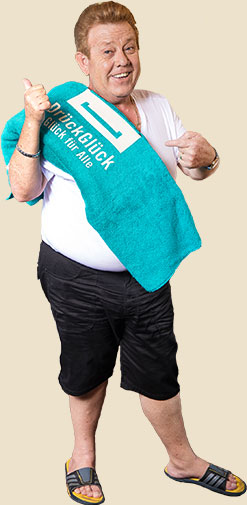 There was a rather unlucky incident during his stay in the Big Brother house. The actor had an urgent need to go to the toilet. Unfortunately, it was occupied and the made a run towards the shower to relieve himself. He spilled a little while doing that and cleaned it up with the towel of his housemate. She was furious about that and Zachi Noy was very embarrassed by his public faux pas.
Commented Andreas Kneitzinger, Event Manager at DrueckGlueck casino "Lemon Popsicle was a big film in Germany in the 80's and Zachi became a star hence his appearance in Celebrity Big Brother. As DrueckGlueck.com is all about "pushing your luck" we decided to mark the pee-gate occasion with a gift"